Naples Pro-Life Summit Day 1
Wednesday, March 29, 2023 from 8:30 AM to 8:30 PM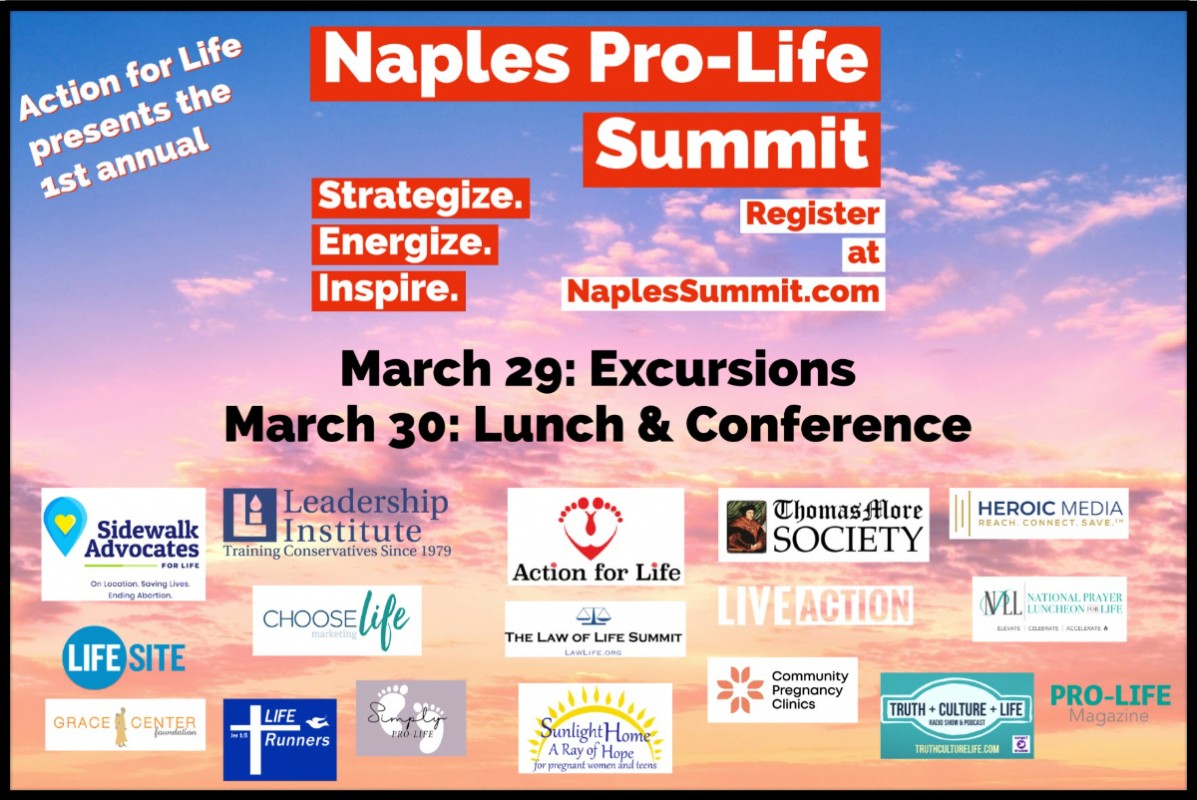 Action for Life presents the first annual Naples Pro-Life Summit, March 29 and 30th.   
The Law of Life Summit was formed in 2011. The Summit convenes every year in Washington, DC on the day before the March for Life and occurs throughout the year at select locations across the United States. The Naples Pro-Life Summit is a new forum offered by the Law of Life Summit to unite national and local leaders for strategy, inspiration and action.
March 29th includes optional excursions and a pro-life pep rally at Ave Maria University in the evening.   The following morning we'll have one additional excursion / community service project with a visit to Sunlight Home. 
The main event is on March 30th.   With a complimentary lunch followed by the Law of Life Summit, panels and presentations by local and national pro-life organizations.  We'll be strategizing, networking and collaborating as we discuss big issues such as mail-order and over the counter abortion pills (among other topics).  It should be an informative, fun and inspirational event. 
"Speakers and attendees will be invited to strategize, energize and be inspired as we seek to build a culture that respects the dignity of human life," said Father Michael Orsi who is also the host of the television show Action for Life TV.  "This Naples Summit is going to be a huge opportunity as we examine national strategy along with our incredible local resources for defending life."