Christine Andrews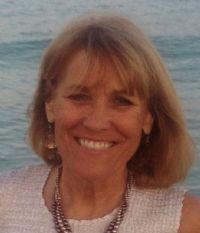 Christine has been a permanent resident of Naples for 10 years and a seasonal resident for 30 years. She is privileged to be a mother and grandmother.

A trained professional dog groomer and stylist, she operated her own businesses in Pittsburgh and Naples. She also has a background in kennel management and in 
Secretarial positions in her family's telephone answering service.

Christine completed the school of ministry at her local church. She has been active in children's ministry in Pittsburgh and Naples as well as gospel outreach, hospitality, and private counseling. She is a member Aglow International Women's Ministry. She is a trained sidewalk advocate and conducted Surrendering the Secret classes -- a post-abortion ministry.

She considers herself to be very blessed to be an Action For Life board member in changing hearts and minds for Christ and saving lives!